National Electrical Contractors Association

NECA is the voice of the $130 billion electrical construction industry that brings power, light, and communication technology to buildings and communities across the country.
Federal Electrical Contractors

Federated Electrical Contractors is an international network of leading electrical contractors dedicated to safely providing our customers with the highest quality electrical and datacom services at competitive pricing, regardless of geographical location.
BICSI

BICSI is a professional association supporting the information transport systems (ITS) industry. ITS covers the spectrum of voice, data, electronic safety & security, and audio & video technologies. It encompasses the design, integration and installation of pathways, spaces, fiber- and copper-based distribution systems, wireless-based systems and infrastructure that supports the transportation of information and associated signaling between and among communications and information gathering devices.
International Brotherhood of Electrical Workers

The IBEW represents some 725,000 members in construction, utilities, manufacturing, telecommunications, broadcasting, railroads and government.  It is the oldest, strongest and largest union devoted to electrical workers.
Johnson Controls

Johnson Controls (NYSE: JCI) is a global leader in automotive experience, building efficiency and power solutions.
The company provides innovative automotive interiors that help make driving more comfortable, safe and enjoyable. For buildings, it offers products and services that optimize energy use and improve comfort and security. Johnson Controls also provides batteries for automobiles and hybrid-electric vehicles, along with systems engineering and service expertise.
National Joint Apprenticeship and Training Committee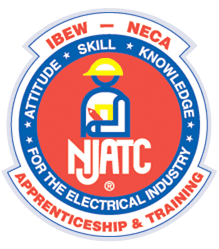 The finest electrical workers in the country receive their training through the National Joint Apprenticeship and Training Committee of National Electrical Contractors Association (NECA) and International Brotherhood of Electrical Workers (IBEW).
National Safety Council

The council is helping businesses achieve safety excellence through research, thought leadership and practical tools. We will help you determine where you are, what the gaps are to where you want to be, how to close the gaps and continue to improve, and how to reassess and measure your improvement while identifying additional needs.
Foxboro (Division of Invensys)

Automation Controls, Instrumentation, PLC, and DCS.  Foxboro is the worlds premier supplier of automation systems, open industrial systems (OIS), process control, transmitters, instruments, valves, controllers…
LifeSpan

LifeSpan Technologies provides structural monitoring solutions, allowing its customers to Safely Extend Asset Lifesm, particularly for bridges. Its customers include State DOTs, Counties and Cities, Bridge Authorities, and Railroads. White Electrical installs these turnkey solutions so LifeSpan can focus on working directly with structure owners and engineering consultants across the U.S. to provide robust returns on investment from this commercial technology.
Universal Supplies and Service (US&S)

US&S' primary business lines are distributing aerospace hardware and components to military and commercial aerospace customers through its US&S Aerospace business unit; and providing facilities support services for military, industrial and commercial clients through the US&S Facilities Support Services business unit. The Firm holds SBA 8(a) Small Disadvantaged Business and Service Disabled Veteran Owned Business (SDVOB) certifications.
Callaway Industrial

Callaway Industrial has been servicing the industry since 1975 with specialty industrial cleaning, painting, floor systems, plant refurbishing, regularly scheduled cleaning services, and corrosion control.
FLS Energy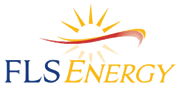 FLS Energy's agribusiness solutions include solar hot water, solar photovoltaic, and hybrid systems that integrate additional renewable energy technologies to meet our clients' demand for steam, hot water and electricity.
Creative Energy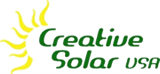 We consult, design and install solar power systems, solar thermal, and wind power solutions for agriculture farms, commercial businesses of all types, educational institutions or government projects.