Jeff Filippo will become the next President and CEO at White Electrical Construction Company on October 1, 2014.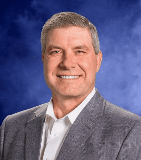 Atlanta, GA September 18, 2014 — White Electrical Construction Company is pleased to announce the promotion of Jeff Filippo to President and CEO of the company effective October 1, 2014. Filippo succeeds Gary Clodfelter who served in this position since 1994. Clodfelter will continue to serve as President Emeritus until his retirement at the end of 2014.
A 14-year veteran of the company, Filippo began his career with White Electrical in May 2000 when he started as the Branch Manager of the Raleigh, NC office. In 2004 Filippo relocated to Chattanooga, TN and took over management of that branch office as well as the Rome, GA office. In March 2010 Filippo was promoted to Vice President of the company and took over operational responsibilities for all of the company's seven branch offices in the southeastern United States.
Filippo plans to immediately relocate to the Atlanta, GA area. "Being asked to lead White Electrical is a privilege that I take very seriously," said Filippo. "I am excited to get started and ensure that our new strategy and the expectation of high performance will take our company to the next level of success. We have a rich, 100+ year history with an excellent reputation among our customers and employees, and I am eager to begin the journey of leading us into the next 100 years," said Filippo.
About White Electrical Construction Company
White Electrical Construction Company was founded in 1910 to serve the growing needs for electricity in the South, specifically for cotton and textile plants. White Electrical has grown into a full service industrial electrical contractor supplying many different industries including automotive, food/beverage, power, chemical, pulp/paper, healthcare, military, pharmaceuticals, water treatment and general manufacturing. White Electrical provides full service electrical construction, project management and maintenance in the heavy industrial, institutional and commercial market segments in all states in the southeast. White Electrical is an employee owned company with a Board of Directors that includes members from varying industries and markets.
White Electrical is headquartered in Atlanta, GA, with offices in Birmingham, AL, Chattanooga, TN, Jacksonville, FL, Raleigh, NC, Rome, GA, Savannah, GA and a satellite office in Brunswick, GA. White Electrical is also safety focused as evidenced by their compliance with Browz, ISNetworld, NCMS, PEC, PICS and SMI safety standards.